cite

cite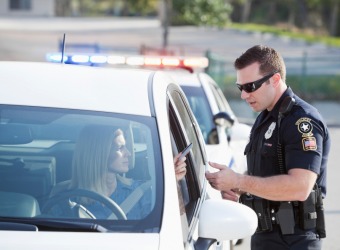 A person being cited with a speeding ticket.
verb
To cite is defined as to tell someone they must appear in court.

An example of to cite is for a policeman to give someone a speeding ticket.

The definition of cite is to show your source of information.

An example of to cite is the use a footnote to show the source of a quote.

To cite means to bring someone's attention to a fact when making a point or giving an example.

An example of to cite is to remind someone of the bad weather when talking about a team losing a game.
---
cite
transitive verb
cit′ed

,

cit′ing
to summon to appear before a court of law
to quote (a passage, book, speech, writer, etc.)
to refer to or mention as by way of example, proof, or precedent
to mention in a citation (sense )

Archaic

to stir to action; arouse
Origin of cite
Middle English
citen
from Old French
citer,
to summon from Classical Latin
citare,
to arouse, summon from
ciere
, to put into motion, rouse from Indo-European base an unverified form
kei-
from source Classical Greek
kinein,
to move, Old English
hatan,
to command
Informal
citation (sense )
---
cite
verb
cit·ed, cit·ing, cites
verb
transitive
a. To quote or refer to (a book or author, for example) as an authority or example in making an argument.

b. Law To refer to (a previous court decision or other legal precedent), as when arguing a case.

To mention or bring forward as support, illustration, or proof: cited several instances of insubordinate behavior.

a. To commend officially for meritorious action in military service.

b. To honor formally.

To issue a notice of violation to: was cited by the police for jaywalking.
verb
intransitive
Law
To make reference to a previous court decision. Often used with to: The lower court cited to the Supreme Court decision issued last year.
noun
Informal
A citation or quotation.
Origin of cite
Middle English
citen
to summon
from
Old French
citer
from
Latin
citāre
; see
keiə-
in Indo-European roots.
Related Forms:
---
cite

Origin
From Old French citer, from Latin citare ("to cause to move, excite, summon"), frequentive of ciēre ("to rouse, excite, call").
See also:
cité
---
cite - Legal Definition
v
To bring forward, provide, or refer to as authority, illustration, precedent, proof, or support.
n
A citation to a statute, judicial decision, treatise, or other legal authority.
---