crime

crime
noun
The definition of crime is illegal or immoral activities.

When a person steals something or commits murder, this is an example of crime.
Polluting the water, even if it is not illegal to do so, is an example of a crime; a crime against nature.
---
crime
an act committed in violation of a law prohibiting it, or omitted in violation of a law ordering it; often, specif., such an act of a serious nature, as a felony: crimes are variously punishable by death, imprisonment, or the imposition of certain fines or restrictions: the range of crime includes felonies and misdemeanors, but not petty violations of local ordinances
an offense against morality; sin
criminal acts, collectively

Informal

something regrettable or deplorable; shame: it's a crime you didn't finish school
Origin of crime
Old French from Classical Latin
crimen
, verdict, object of reproach, offense, probably from Indo-European an unverified form
(s)krei-
(from source scream), extension of base an unverified form
ker-
: see raven
---
crime
noun
An act committed in violation of law where the consequence of conviction by a court is punishment, especially where the punishment is a serious one such as imprisonment.
Unlawful activity: statistics relating to violent crime.
A serious offense, especially one in violation of morality.
An unjust, senseless, or disgraceful act or condition: It's a crime to waste all that paper.
Origin of crime
Middle English
from
Old French
from
Latin
crīmen
; see
krei-
in Indo-European roots.
---
crime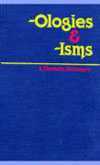 See also law; punishment; theft.
abetment
the act of abetting or inciting another to commit a crime. —
abettor, abetter
,
n
.
bigamy
the condition of having two spouses simultaneously. —
bigamist
,
n
. —
bigamous
,
adj
.
contrabandism
the practice of smuggling. —
contrabandist
,
n
.
corruptionist
a person who practices or advocates corruption, especially in politics or public life.
criminology
the scientific study of crime and criminals. —
criminologist
,
n
. —
criminologic, criminological
,
adj
.
defalcation
1.
unauthorized appropriation of money; embezzlement.
2.
the sum embezzled.
depeculation
Obsolete
, the act of stealing or embezzling.
disseizin, disseisin
the process of wrongfully or unlawfully dispossessing a person of his rightful real property.
embracery
the crime of attempting to influence or suborn a judge or jury by bribery, threats, etc.
extortionist
a person who practices the crime of extortion or the obtaining of money by threat of violence. Also
extortioner
.
fugitation
fleeing from justice, as by a criminal.
gangdom
the world of gangs or organized crime.
knavery
petty dishonesty or fraud. —
knave
, n. —
knavish
,
adj
.
malfeasance
wrongdoing or improper or dishonest conduct, especially by a person who holds public office or a position of trust.
Cf. misfeasance
. —
malfeasant
,
adj
.
malversation
fraudulent behavior, extortion, or corruption by a person who holds public office or a position of trust.
mayhem
Law
. an intentional crippling, disfigurement, or mutilation of another.
miscreancy
criminal action or behavior; wrong- or evil-doing. —
miscreant
,
n., adj
.
misfeasance
a form of wrongdoing, especially the doing of something lawful in an unlawful way so that the rights of others are infringed.
Cf. malfeasance
. —
misfeasor
,
n
.
misprision
improper conduct or neglectful behavior, especially by a person who holds public office.
mouchardism
the practice of being a police spy. —
mouchard
,
n
.
peculation
embezzlement.
penitence, penitency
the state or condition of regretting crimes or offenses and being willing to atone for them. —
penitent
,
n., adj
.
penology
1.
the science of the punishment of crime.
2.
the science of the management of prisons. —
penologist
,
n
.
polygamy
the condition of having more than two spouses simultaneously. —
polygamist
,
n
. —
polygamous
,
adj
.
recidivism
a repeated relapsing into criminal or delinquent behavior. —
recidivist
, n. —
recidivistic, recidivous
,
adj
.
ropery
Archaic
. roguish or criminal behavior or action; conduct deserving of hanging.
signalment
a detailed description of a person for purposes of identification by police.
skulduggery
underhanded, dishonest, or deceptive behavior or actions.
trigamy
the condition of having three spouses simultaneously. —
trigamous
,
adj
.
Whitefootism
the actions of an Irish secret society (circa 1832) whose members committed murders and other crimes. —
Whitefoot
, n.
---
crime

Noun
(countable and uncountable, plural crimes)
(uncountable) The practice or habit of committing crimes.

Crime doesn't pay.

Any great wickedness or sin; iniquity.
Usage notes
Adjectives often applied to "crime": organized, brutal, terrible, horrible, heinous, horrendous, hideous, financial, sexual, international.
---
crime - Legal Definition
n
See inchoate crime.
bias crime
See hate crime.
common-law crime
An offense that was a crime under the common law. Nearly all crimes, including offenses that were common-law crimes, are now defined by statute and are, thus, statutory crimes. Also, most states no longer recognize common-law crimes.
computer crime
A crime, such as committing fraud over the Internet, that requires the knowledge or utilization of computer technology. Also called cybercrime.
crime against nature
A crime committed in a moment of sudden or extreme anger or other emotional disturbance sufficient enough for a reasonable person to lose control and not reflect on what he or she is doing.
crime of violenc
e. See violent crime.
cybercrime
A crime motivated mostly by bias, ill will, or hatred toward the victim's actual or perceived race, color, ethnicity, country of national origin, religion, or sexual orientation. Many states impose extra penalties if a crime is committed due to such motivation. Also called bias crime. See also freedom of speech.
high crime
A crime whose commission offends the public's morality.
inchoate crime
One of the three crimes (attempt, conspiracy, solicitation) that are steps toward the commission of another crime. Also called anticipatory crime, anticipatory offense, and inchoate offense.
infamous crime
Under common law, any one of the crimes that were considered particularly dishonorable and the punishment for which included ineligibility to hold public office, to serve on a jury, or to testify at a civil or criminal trial. These crimes included treason, any felony, forgery, and perjury, among other offenses.
Any crime punishable by death or by imprisonment of more than one year. See also punishment.
status crime
An offense that was not a crime under the common law, but has been made a crime by a statute.
Broadly, any crime that is defined by a statute. See also common-law crime.
victimless crime
A crime, such as drug use, gambling, and a crime against nature, that directly harms no person or property except that of the consenting participants.
violent crime
Any crime that has as an element the use, attempted use, or threatened use of physical force against the person or property of another or any felony that entails a substantial risk that physical force will be used against the person or property of another. Also called a crime of violence.
white-collar crime
Any business or financial non-violent crime, such as bribery, consumer fraud, corruption, embezzlement, and stock manipulation, committed by business executives, professionals, and public officials.
---