insanity

in·san·i·ty
noun
The definition of insanity is having a serious mental illness or being extremely foolish.

An example of insanity is a personality disorder.
An example of insanity is jumping out of an airplane without a parachute.
---
insanity
noun
pl.
-·ties
the state of being insane; mental illness or derangement: no longer a technical term in medicine

Law

any form or degree of mental derangement or unsoundness of mind, permanent or temporary, that makes a person incapable of what is regarded legally as normal, rational conduct or judgment
great folly; extreme senselessness
Origin of insanity
Classical Latin
insanitas
from
insanus
---
insanity
noun
pl.
in·san·i·ties
Severe mental illness or derangement. Not used in psychiatric diagnosis.
Law

a. Unsoundness of mind sufficient to render a person unfit to maintain a contractual or other legal relationship or sufficient to warrant commitment to a mental health facility.

b. Incapacity to form the criminal intent necessary for legal responsibility, as when a mental disorder prevents a person from knowing the difference between right and wrong.

c. Incapacity because of a mental disorder to participate adequately as a defendant in criminal proceedings or to understand the imposition of a criminal punishment, particularly the death penalty.

a. Extreme foolishness or irrationality: "The insanity of sending troops into Russia when European peace looked imminent horrified him" ( Mary V. Dearborn )

b. Something that is extremely foolish, distinctly irrational, or wildly excited: "twisted forms of musical insanity" ( Christopher J. Kelter )
---
insanity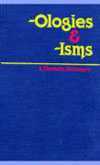 See also disease and illness; manias; phobias; psychology.
abalienation
Obsolete,
insanity.
acromania
a violent form of mania; incurable insanity.
amentia
1
. a congenital condition of low intelligence.
2
. a form of temporary insanity. Cf.
dementia.
amenty
Obsolete,
amentia.
bedlamism
behavior characteristic of insanity. See also
order and disorder
.
bedlamite
a mental patient.
catatonia
one of various forms of schizophrenia characterized by stupor, sometimes alternating with excited behavior and mechanical, repetitive behavior, accompanied by muscular rigidity.
—catatonic
,
n., adj.
delirium
a state of maniacal excitement characterized by restless behavior, confused speech, and sometimes hallucinations.
dementia
madness or insanity. Cf.
amentia.
dementia praecox
schizophrenia.
demonianism
1.
Obsolete,
the doctrine of demoniac possession.
2.
Archaic.
demonomania.
—demonian
,
n., adj.
demonomania
Medicine.
a monomania in which a person believes he is possessed of devils. Also called
demonopathy.
diabolepsy
Medicine, Obsolete,
a state in which a person believes he is possessed by a devil or has been endowed with supernatural powers.
hallucinosis
a disordered mental condition in which the sufferer is prone to hallucinations.
hebephrenia
a form of insanity or dementia praecox that can appear at puberty, characterized by foolish behavior and deterioration of the mental faculties.
hypermania
an acute mania.
lunacy
1
. periodic insanity, once thought to be caused by the phases of the moon.
2
. any form of insanity.
—lunatic
,
adj.
lypemania
an abnormal tendency toward deep melancholy.
lyssophobia
an abnormal fear of becoming insane.
maniaphobia
an abnormal fear of madness.
megalomania
1
.
Medicine.
a form of mental illness characterized by the unreasonable conviction in the patient of his own greatness, goodness, power, or wealth.
2
. an obsession with extravagant or grand actions.
— megalomaniac
,
n., adj.
—megalomaniacal
,
adj.
melancholia
a condition of abnormal gloom or depression, often of an intensity to become a form of insanity.
—melancholiac
,
n
.,
adj.
—melancholie
,
n
.,
adj.
melancholian
Obsolete,
a person suffering from melancholia; a melancholiac.
narcosynthesis
a form of treatment for mental illness that involves placing the patient under the influence of a narcotic.
orthosis
the process of correcting bodily or mental distortion.
paranoia
a mental disorder characterized by behavior that stems from an elaborately constructed system of delusions of persecution and grandeur.
—paranoiac
,
n
.
—paranoid
,
adj.
paranoidism
a state resembling paranoia.
pathomania
moral insanity.
psychosis
any severe mental disorder or disease.
—psychotic
,
n., adj.
schizophrenia
a psychotic condition marked by erratic behavior, withdrawal from reality, and intellectual and emotional deterioration. Also called
dementia praecox
.
—schizophrenic
,
n., adj.
schizothymia
a mild form of schizophrenia, characterized by withdrawal, inversion, etc.
—schizothyme
,
n
.
—schizothymic
,
adj.
submania
a mild mania.
zoanthropy
a form of insanity or mental disorder in which the sufferer imagines that he is an animal.
—zoanthropic
,
adj.
zoopsia
a form of hallucination in which the sufferer imagines he sees animals. Also called
zooscopy.
zooscopy
zoopsia.
---
insanity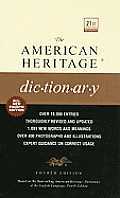 insanity
lunacy
madness
mania
dementia
These nouns denote conditions of serious mental disability.
Insanity
is a grave, often prolonged condition that prevents a person from being held legally responsible for his or her actions:
was judged not guilty for reasons of insanity.
Lunacy
often denotes derangement relieved intermittently by periods of clear-mindedness:
yelled wildly in a moment of utter lunacy.
Madness
often stresses the violent aspect of mental illness:
a story about obsession and madness.
Mania
refers principally to the excited, or manic, phase of bipolar disorder:
prescribed drugs to control the patient's periods of mania.
Dementia
implies mental deterioration brought on by an organic brain disorder:
underwent progressive stages of dementia.
---

Origin
A three-part word (root 'sane', prefix 'in-' meaning 'not', suffix '-ity', meaning 'the state of'). Derived from Latin precursory equivalents. Two possible candidates for construction order:
"insane+-ity": insānus ("unhealthy; insane") + -itās

Latin insānus ("unsound in mind; mad, insane"), from in- + sanus ("sound, sane"). Modern forms of roots: in- + sane
---
insanity - Legal Definition
n
A mental disorder that deprives a criminal defendant of capacity to be tried.
---