performance

per·for·mance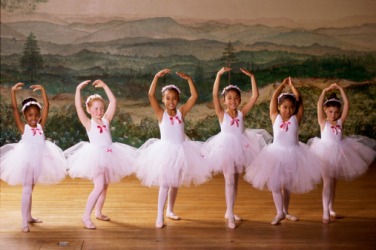 The ballet performance was enjoyed by everyone in the audience.
noun
Performance is defined as acting, singing, playing an instrument or otherwise showing a craft to a group of people.

An example of performance is a symphony playing at a town hall.

The definition of performance is how effective something or someone is at doing a good job.

An example of performance is what is checked when an employee has an annual review at work.
An example of performance is what is improved on an assembly line when a machine is repaired.
---
performance
the act of performing; execution, accomplishment, fulfillment, etc.
operation or functioning, usually with regard to effectiveness, as of a machine
something done or performed; deed or feat

a formal exhibition or presentation before an audience, as a play, musical program, etc.; show
one's part in this
Origin of performance
Late Middle English
parfourmaunce
from Middle French
---
performance
noun
The act of performing or the state of being performed.
The act or style of performing a work or role before an audience.
The way in which someone or something functions: The pilot rated the airplane's performance in high winds.
A presentation, especially a theatrical one, before an audience.
Something performed; an accomplishment.
Linguistics One's actual use of language in actual situations.
---
performance

Noun
(plural performances)
The act of performing; carrying into execution or action; execution; achievement; accomplishment; representation by action.

the performance of an undertaking or a duty

That which is performed or accomplished; a thing done or carried through; an achievement; a deed; an act; a feat; especially, an action of an elaborate or public character.
(computer science) The amount of useful work accomplished by a computer system compared to the time and resources used.

Better performance means more work accomplished in shorter time and/or using fewer resources.
Usage notes
Adjecties often applied to "performance": high, poor, improved, superior, excellent, good, peak, top, optimal, low, economic, academic, financial, musical, human, environmental, vocal, cognitive, dynamic, organizational, historical, physical, social, mechanical, electrical, mental, macroeconomic.
---
performance - Legal Definition
n
The successful fulfillment of a contractual obligation.
. May be a promise of future payment in exchange for a contractual obligation's being done.
part performance
Partial fulfillment of obligations under a contract.
performance clause
A distinct section or provision of a legal document or piece of legislation.
specific performance
The requirement of performance of obligations as stated in the terms of an agreement, according to the exact requirements, on theory that compensation in damages would be in- adequate to give recipient of the performance the "benefit of the bargain."  Generally required in situations of unique services or goods. 
---